Mini Preview Hits 200 Downloads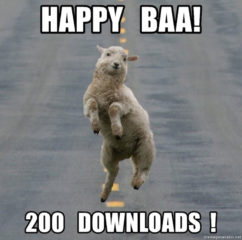 We are celebrating the first 200 downloads of Mini Preview.
Thanks to all those who have tried Mini Preview. Leave a comment to let us know your experience with Mini Preview. We always love to hear your feedback. It helps us in the continual process of improvement, making Mini Preview the best WordPress preview plugin.